The iSpindel Digital Home Brew Hydrometer is used in home brewing to report over WiFi the temperature and gravity of your current fermentation. This device integrates with apps such as Brewfather, Ubidots, Fermentrack, BrewersFriend and many more to report on the current state of your fermentation as well as temperature and gravity shown as a graph. These devices are open source and can also be used with other tech brewing hardware such as BrewPiLess to enable fully automated fermentation temperature control (other hardware required).

This is an open-source project comparable to the commercially available Tilt hydrometer at a fraction of the cost. In addition to this, unlike the Tilt, you do not need it constantly connected to a separate device; as long as the iSpindel can reach your home WiFi, you can read your homebrew stats from anywhere in the world! you can use this information to track how your ferment is going, if any temperature adjustments need to be made, if you have a stuck fermentation, if your fermentation is complete, the ideal time to dry hop and much more – all without ever having to remove the lid or take any samples out of your fermenter, reducing the risk of infection or oxidisation.

Multiple iSpindels can be connected simultaneously to the same apps if you have multiple fermentations happening at the same time.
These devices require a little bit of technical knowledge as well as a strong WiFi signal to work during your fermentation as they will be reporting while connected to the internet. There is full documentation and FAQ's on the official iSpindel website as well as a great community of people willing to help with any problems or find new ways to integrate this technology. Head over to the 
"Woolly Craft Beer" 
YouTube page and subscribe to see more content and get the full step by step guides! If you are in need of a little bit of extra help, feel welcome to join
https://www.facebook.com/groups/iSpindelAUNZ/
where over 1,400 members can assist with any extra questions.
Kit includes:
Plastic cylinder – Petling XL
iSpindel PCB 4.0 (Cherry Philip)
Resistor 4k7ohm
Resistor 220kohm
Diode BAT43
Wemos D1 mini v3
Gy-521 Gyro & Acceleration Sensor MPU-6050
Temperature Sensor (DS18B20)
TP4056 Lipo Charger micro USB 6 pin
Microswitch SK12D07VG3
Battery Holder 1043P
Headers (enough for the project)
Package Included:
1x iSpindel Kit
1x five pins
Development  Resources: demo codes, schematics, datasheets, etc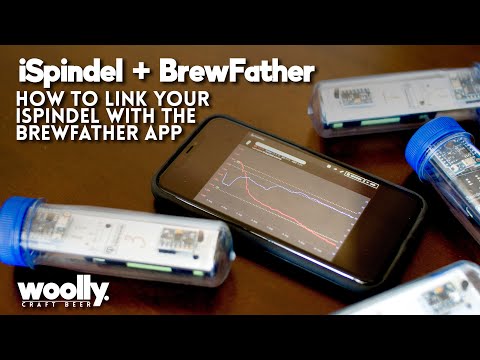 Notes:
1. There may be slight size deviations due to manual measurement, different measuring methods and tools.
2. The picture may not reflect the actual colour of the item because of different photographing light, angles and display monitors.
| | |
| --- | --- |
| Weight | 0.190 kg |
| Dimensions | 18.5 × 8.8 × 4.2 cm |